Quote:
Originally Posted by
sanjayt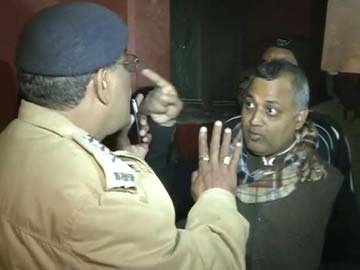 Bharti wagging his fingers during a verbal spat with a Delhi Police officer
So, this guy is in news again for similar actions. His wife is complaining of domestic violence.
But i found one piece in this amusing.
According to Mitra's complaint, Singh said, she alleged that before they got married, Bharti had told Mitra that he owned an international law firm when he was a merely a lawyer. -
See more
at: http://indianexpress.com/article/cities/delhi/somanth-bhartis-wife-accuses-him-of-domestic-violence-dcw-issues-notice/?utm_source=vuukle&utm_medium=referral#vuukle_div
I thought girls factor in that the guys they are talking to hype themselves up.