Rape victim identifies suspect by his bad breath
February 16, 2005
QUINCY, Mass. -- A restaurant manager accused of raping an employee at knifepoint was arrested after the woman told police she knew her masked attacker was her boss because of his bad breath.
Tuen "Dickie" Lee, 36, of Quincy, pleaded innocent Monday in district court to charges including three counts of aggravated rape. He was ordered held on $100,000 bail.
The woman, who works at the downtown Quincy restaurant Lee manages, told police that he had recently been asking her personal questions, including whether she had a boyfriend and if she lived alone.
The accuser, who is in her 20s, told investigators that she was getting ready for bed when she went to see why one of her lights had been turned off. A man dressed in black and wearing a ski mask grabbed her from behind, held a knife to her throat and took her to her bedroom, where he tied her to her bed, gagged her and raped her, she said.
Lee was arrested on Friday, eight days after the Feb. 3 incident, based on DNA evidence that tied him to crime scene, police said.
Police said they focused on Lee when the victim told them she recognized the attacker from his breath odor.
Lee has no known criminal history.
Link
suggestion:-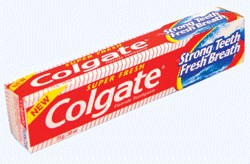 -B